Doug, I have owned a Finch Windmill for several years. For one reason or another my daughter quit using it about a year ago. The other day she was having back problems and went to the Dr. turns out she is having a problem, believe it or not, caused by the "one-sided" issue. She's back using the windmill now.

Thanks!
S.K.
Penn State University Study of the Finch Windmill
Sherry L. Werner, M.S. evaluated the Finch Windmill and conducted a study with college softball pitchers who trained with the Finch Windmill.
EMG Data from Study
Muscle Imbalance
Many athletes, including baseball and softball position players and pitchers, quarterbacks, tennis and volleyball players, are becoming

over-developed on their dominant/throwing/serving side.

Muscle imbalance can cause serious

muscular-skeletal problems

and

prevents you from performing at your fullest potential.

The stronger you can make your weaker side (the side you rarely use) the

more resistance you can create with your body.

Pitching, throwing, serving and hitting all require you to create resistance with your weaker side. Whether you pitch, throw, serve, swing or spike, the stronger you make your weaker side, the better your performance will be.
Your child is probably over-developed on one side if he or she plays a one-sided sport.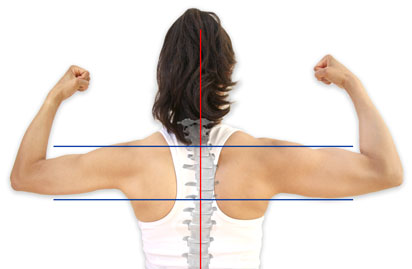 Finch Windmills hold their value for years
Injury Prevention and Rehab, Strength and Endurance,
Muscle Group Recruiting for...

Pitching - Throwing - Batting - Baseball - Bowling - Disc Golf
Football - Golf - Softball - Swimming - Tennis - Volleyball
The Jennie Finch Windmill is a high quality arm and shoulder exercise machine. The Finch Windmill can improve your strength, promote equal muscle balance, increase your throwing speed, distance, and endurance. Baseball and fastpitch softball pitchers, football quarterbacks, bowlers, volleyball players, golfers and more can all benefit from the Finch Windmill. The Jennie Finch Windmill is also a great exercise machine for shoulder and rotator cuff rehabilitation, shoulder rehab and other arm injuries. The Finch Windmill is used by USA Olympic fastpitch softball player Jennie Finch and thousands of other athletes. Many fastpitch softball pitchers use the Finch Windmill as part of their regular fastpitch training regiment. Softball pitching instructors around the country recommend using the Finch Windmill, in addition to teaching windmill pitching techniques.
Importance of Strengthening Both Sides of your Body - NYT Article
Finch Windmills Hold Their Value
Making your Purchase Risk Free
Pitcher uses Finch Windmill as part of her shoulder injury rehab.
Read article...
Memories of a Finch Windmill user


Jennie Finch
NCAA & Olympic Champion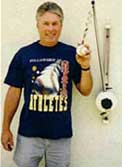 Doug Finch
FW Inventor & Nationally
Recognized Pitching Expert